Constructive Play: Applying Piaget in the Preschool - eBook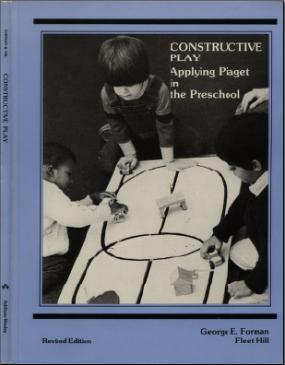 This classic book explains why the School for Constructive Play cut holes in tables, duct taped blocks together, suspended pendulums that leaked a trail of sand, and made paint brushes with crooked or doubled handles. These set ups were designed to give 2 to 5 year olds the chance to solve problems based on Piaget's theory of knowledge, learning and development. . 202 Pages. 100 plus photographs.
Well-integrated theory: highlights principles used to design the activities

Development: younger & older child comparisons

Engaging activities: designed for children 2 to 5 years

Role of environment: how to modify so that it is provocative

Best Practice: strategies to become a better observer of children's play

Meaningful Learning: shows how constructive play increases children's competence
eBook: PDF format is easy to download, read and save on your computer

Click here to preview Chapter Four: Representing Motion

Note: This product sells only with a Single User's license. If you wish to distribute multiple copies, you must request permission from Videatives, inc. at videative@videatives.com. Together we will determine a fair fee for distribution.