About Videatives
Our Founding and Mission
George Forman, Ellen Hall and Deborah Dumont conceived the idea of Videatives in July, 2003.  Deborah's belief in the viability of our business plan encouraged us, and we became incorporated later that year. Deborah's experience as an educator, and in starting and leading education companies, helped move Videatives from idea to reality. By 2005, Videatives was well established, and Deborah's new work assignment required that she resign from the company. 
Videatives continues to implement its mission to make children's thinking visible through the use of short video clips with supporting text.  This format (video plus text) has great potential to map theory to practice and to generate theory from practice.   It is our belief that good teaching results from helping children explicate their current theories rather than from directly teaching a new theory.  As our knowledge of children's intelligence grows, so does our ability to support the children's reflections on their thinking, their understandings and misconceptions about the social and physical world around them.  Videative titles capture the details of what children know and how teachers can build from children's knowledge.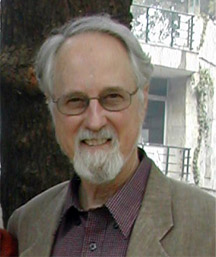 George Forman, Ph.D. Founding President

George Forman was a co-founder of Videatives, Inc. and Professor Emeritus at the University of Massachusetts retired in 2003 to found Videatives, Inc. George has over 33 years of experience in university teaching, cognitive research, multimedia design, and educational consulting in the area of early childhood learning and development. At Videatives, George was responsible for product design and content development. He has authored over 7 books, 3 videotapes and many research articles on how children think and how teachers can help children reflect on their work through drawing, video feedback, and play with objects. In the 1970's he founded The School for Constructive Play, an experimental program for young children based on the learning theory of Jean Piaget. He has designed museum participatory exhibits, educational puzzles, and instructional games. He is past president of the Jean Piaget Society, serves on numerous editorial boards, and was recently advisory faculty in residence at the Hong Kong Institute of Education. His speaking engagements have taken him all over the world including Asia, Australia, Europe, India and Scandinavia speaking mainly about constructivist education, particularly as practiced in the preprimary schools of Reggio Emilia, Italy. George holds a Ph.D. in developmental psychology from the University of Alabama.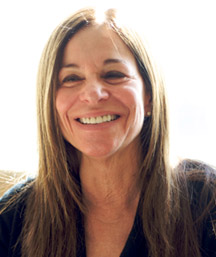 Ellen Hall, Ph.D Founding Vice President

Ellen Hall was a co-founder of Videatives, Inc. and was Executive Director of Boulder Journey School, a school for young children in Boulder, Colorado. Ellen has over 30 years of experience in the field of early childhood education, working with children, families and educators as a teacher, administrator, mentor and consultant. At Videatives, Ellen was responsible for leading outreach and partnership initiatives. At Boulder Journey School, Ellen directed the Teacher Education Program, designed in partnership with the University of Colorado, Denver. Digital video clips and videatives are utilized extensively in this program. Ellen's doctoral dissertation studies how videatives accelerate and deepen teachers' conceptualizations of children's thinking. Ellen has been published in textbooks and journals and presents frequently at national and international early childhood conferences and meetings. Ellen serves on the Executive board of the North American Reggio Emilia Alliance (NAREA), an organization of educators, parents, and advocates seeking to elevate both the quality of life and the quality of schools and centers for young children. Ellen holds a M.Ed. from Smith College and a Ph.D. in Educational Leadership and Innovation from the University of Colorado, Denver.