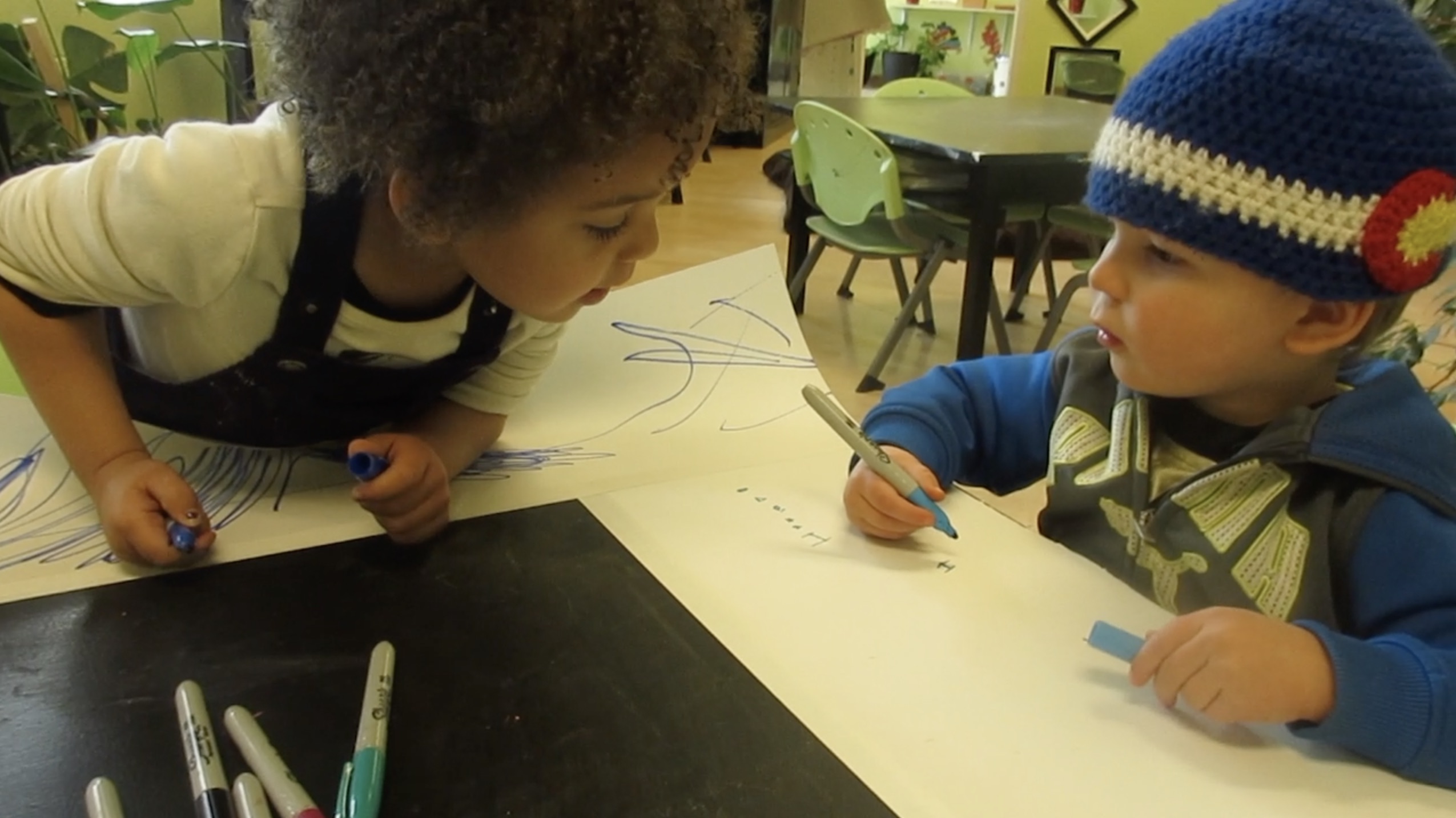 Harrison and Harper, both three-years-old, are working in the studio with markers. As this episode begins, Harrison is slowly saying the letter names aloud as he writes his name, and Harper watches intently.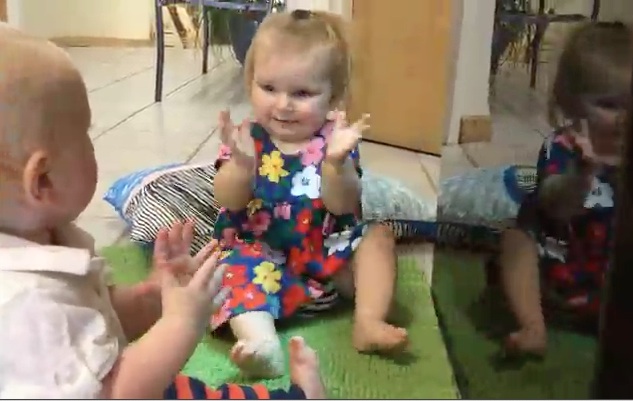 What you see in the video must look familiar, an infant slapping a mirror that reflects her image. Beatrix, age 9 months, slaps the polished panel repeatedly with both hands flat to the surface. How else is an infant to engage her own image? Just looking would not be enough.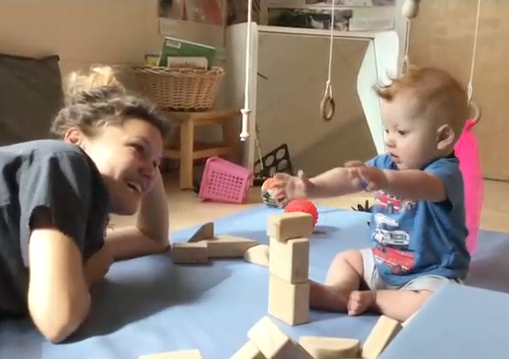 Beckett has been at school for 2.5 months. Ashley has been his teacher for 2 weeks. Ashley engages Beckett in a game of building blocks and letting Beckett make them fall over. Ashley participates in the game by making sounds of surprise and laughter at each falling over.