Fifteen Ways to Use Video for Early Childhood Education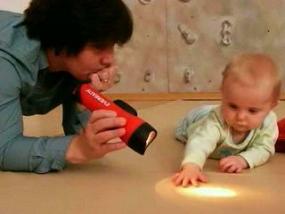 By Ellen Hall, Ph.D., Videatives, Inc.
Educators around the world, working with children of all ages, increasingly understand the value of documenting classroom observations using digital video. Digital video has a level of control and flexibility that makes it a pre-eminent tool for reflecting on child development and learning and teaching processes.
Digital video is rich in opportunities for review, reflection and dialogue among children and adults. However, we need to think clearly about the strategies we use to view and interpret digital video. We need to consider which strategies have the potential to enhance the viewing and learning experience.
This flash drive highlights fifteen suggested strategies for using digital video. The fifteen suggested strategies fall into two categories: strategies that address ways of viewing video and strategies that focus on ways of interpreting video.
19 Video Clips & 5 Pages of Text