Customized CD of 15 Videatives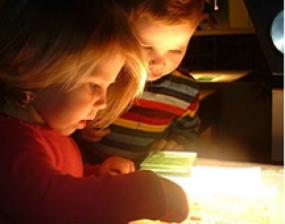 SAVE $125
To order a customized CD of 15 Videatives using your Visa, Mastercard or American Express, please select this item (see below for purchase orders). Once your credit card transaction has been processed, we will mail you the customized CD with exactly the 15 Videatives (text with pop-up video) of your choice, plus all their respective Rich Video Clips (stand alone master video clip). This purchase will give you full distribution rightsto your students or staff for as long as you wish. The licenses do not expire, but may not be transferred to another person. Purchase of this customized CD also entitles you to one hour of telephone consultation for any reason, e.g. technical support, educational use, networking with other users.
To notify us of your choices, use the "Add comments about your order" window when you check out of your shopping cart or send your list of 15 videatives directly to us at videatives@videatives.com.
The customized CD will be mailed to the address that you indicate in your shopping cart purchase. The $250 includes the cost of shipping and handling. If your shipping address is different from the credit account billing address, please let us know in the shopping cart or in an email to videatives@videatives.com.
If you wish to pay by purchase order, please send the relevant information to the email address above to Videatives, Inc. at 413 230 3130. Our EIN number is 52-2421378.
George Forman, President
Ellen Hall, Vice President
Videatives, Inc.
19 The Hollow
Amherst, MA 01002
Phone: 413 256 8846